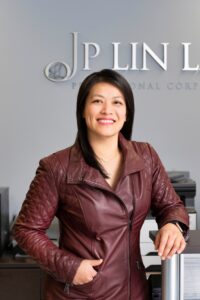 JP LIN LAW PROFESSIONAL CORPORATION
The office of JP Lin Law Professional Corporation is a neighborhood law firm in Markham, Ontario, serving the community and surrounding areas in the GTA.
Our firm is accessible and relaxed, with an open, friendly atmosphere. Jennie is always available to answer questions and help clients and potential clients with their legal questions.
JENNIE'S TIPS
admin
Imagine putting together a 1,000-piece puzzle without knowing what it is a picture of. And what if there are no edges or corners to at least show you where the puzzle ends and begins? [...]
"Jennie is truly a professional based on my experience of a few real estate transactions that were processed by her. I have recommended Jennie to a few people in my circle and they are equally satisfied clients"
"Honest, detail-oriented, and professional. Her fees were absolutely reasonable given the time spent and peace of mind for us. Highly recommended!"